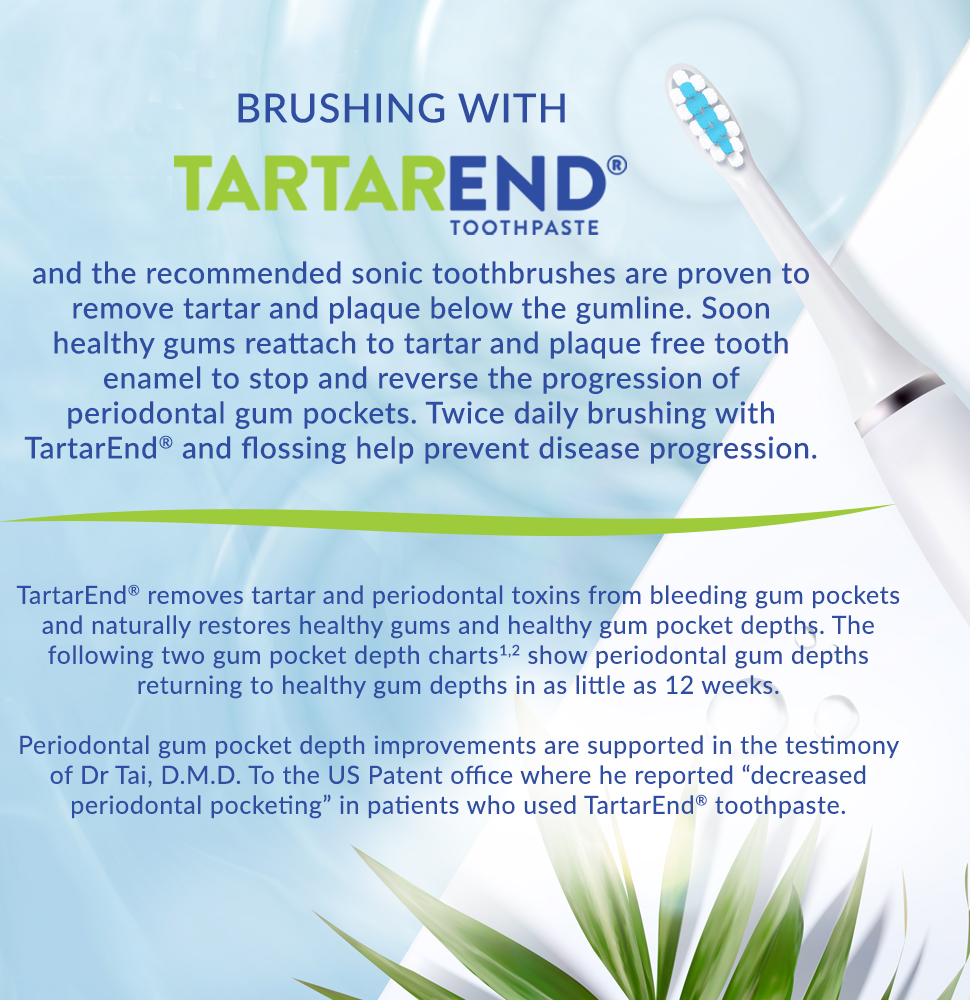 Who has Periodontal Disease?
The Signs of Periodontal Disease:
AND YOUR SONIC* TOOTHBRUSH
Stops and Reverses Periodontal Disease
*Recommended basic sonic toothbrushes with compact or children's brush heads
- Philips Sonicare Protective Clean model 4100
- Philips Sonicare Series 4100 (USB charging)
Use high speed setting.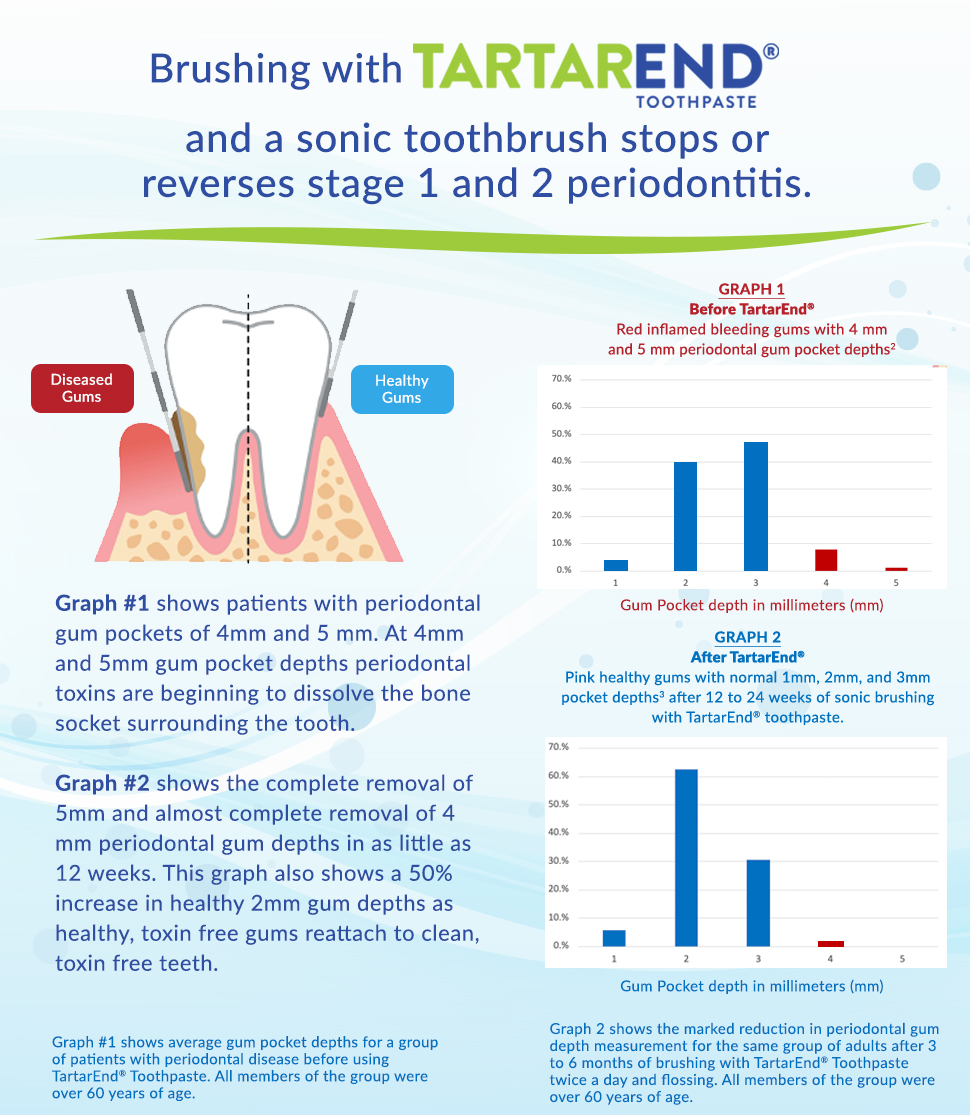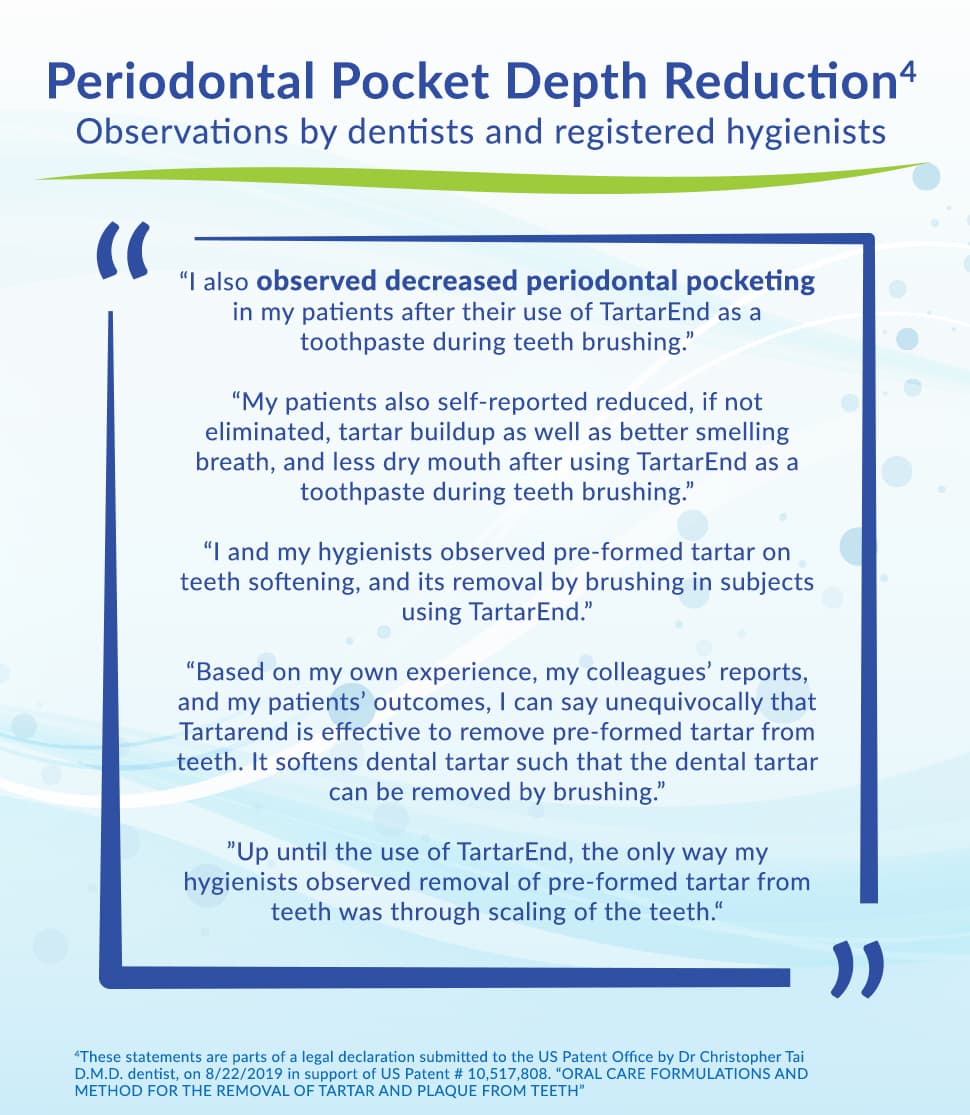 * Note: Use sonic toothbrushes vibrating at or above 30,000 vibrations per minute. The Phillips Sonicare Model 4100 is an example of a good sonic toothbrush.