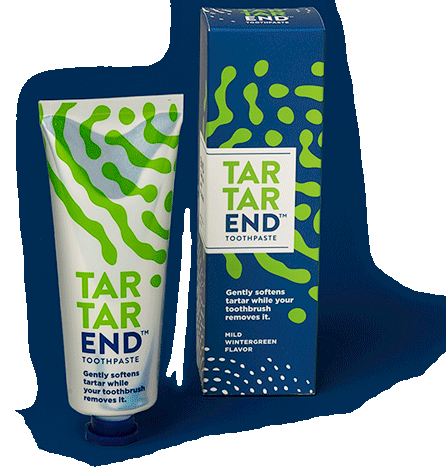 Proven to reverse periodontal disease.
Prevents periodontal tooth loss.
Daily sonic brushing removes the tartar, plaque, and bacteria that cause bleeding gums, periodontal disease, and tooth loss.


The deep cleaning action of TartarEnd® reverses periodontal disease, as bleeding gums heal and reattach to tartar and plaque-free teeth.
TartarEnd® Toothpaste and Daily Brushing*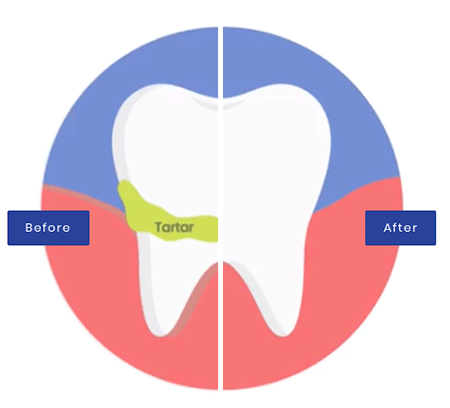 TartarEnd® Toothpaste Removes Tartar and Plaque
TartarEnd® toothpaste – US Patent – Dec. 2019
TartarEnd® Comments by users and hygienists
TartarEnd® stabilized my declining periodontal situation. No gum bleeding.
The hygienist finished my cleaning in half the time as in years before.
No surprise. With TartarEnd®, I had no tartar at all.